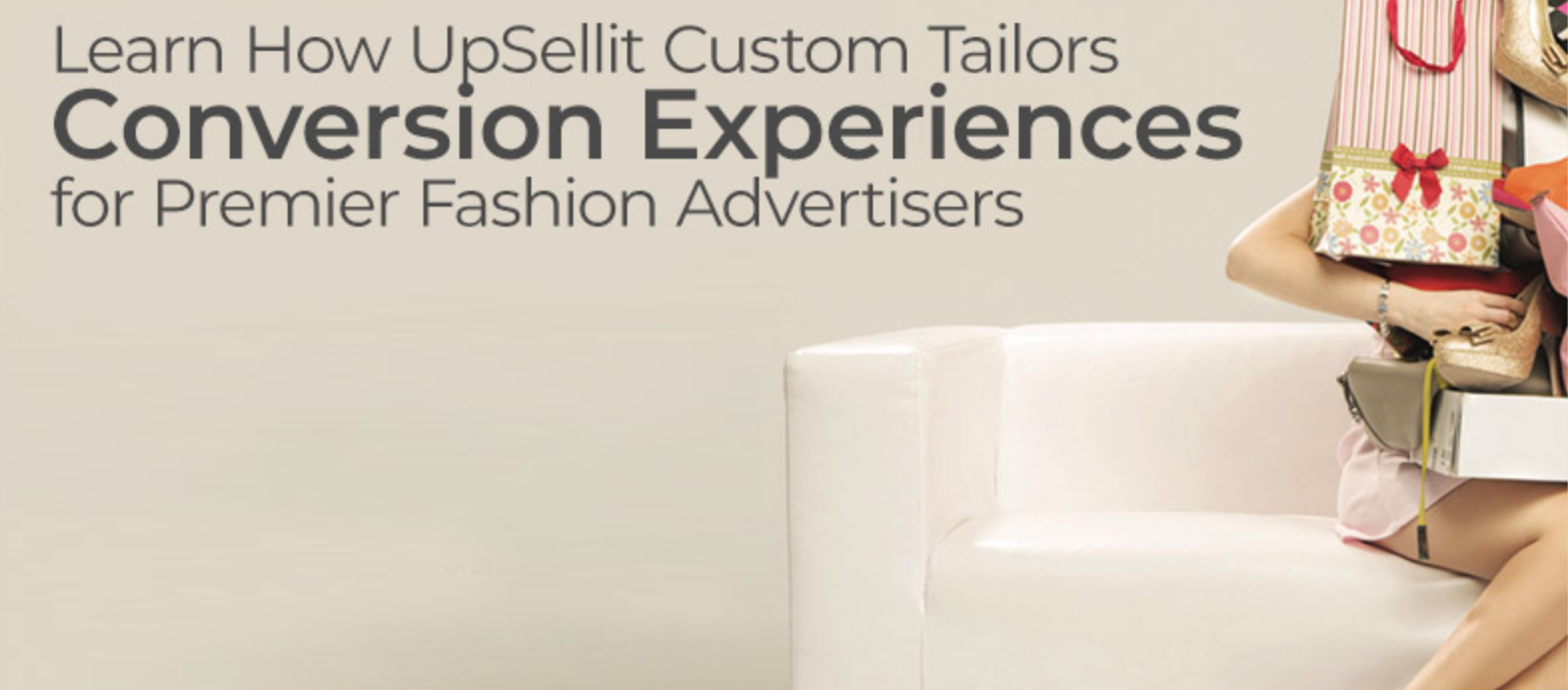 UpSellit increased conversion rates by 5-20% for 10 industry-leading fashion brands
To produce this incremental increase in conversions and revenue, UpSellit designed custom engagements that aligned with the brand's identity and the individual shopper's behavior. UpSellit identified two primary strategies that provided the biggest increase in conversions with the smallest impact on the typical customer experience.
Download the case study to learn more about UpSellit's custom campaigns that combined on-site conversion enhancement and email remarketing to increase conversion rates and average order values.