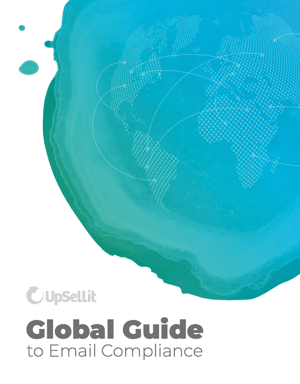 Is your email strategy internationally compliant?
Since 2003, numerous nations have introduced measures similar to CAN-SPAM, CASL and GDPR to protect consumers.
Some of these provisions not only regulate email compliance, but also data protection.
To help businesses stay compliant, UpSellit created this list to serve as a guide to email marketing regulations around the world.
Within the 'Global Guide to Email Compliance' you will learn:
Each country's requirements for email compliance
Key laws governing countries with the largest international markets
General terminologies