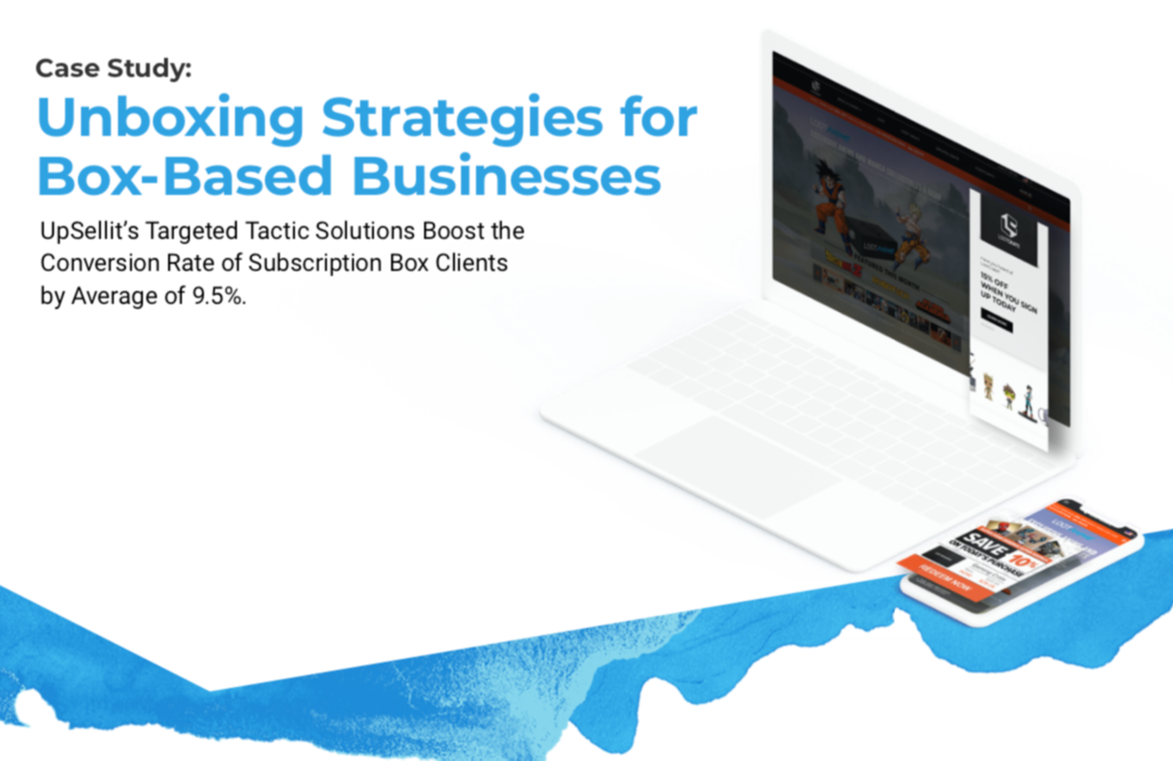 UpSellit's Targeted Tactic Solutions Boost the Conversion Rate of Subscription Box Clients by Average of 9.5%
UpSellit highlights four of its own box clients with a shared mission to provide niche products and unique experiences with every delivery. Although each business brings different products to the table, UpSellit's box clients were all experience a strikingly similar issue - customers weren't signing up.
Subscription-based businesses are faced with the need to combat consumer objection with offers, incentives, and information that educate browsers and turn them into buyers.
UpSellit helped subscription-based businesses:
Engage abandoning shoppers with personalized messaging
Boost overall mobile and desktop conversions by 9.5%
Use targeted incentives to drive 800% more in conversions than product recommendations
Download the case study to see how UpSellit developed an engaging strategy to show visitors the value at every stage in every box.